Wagyu embryos from austria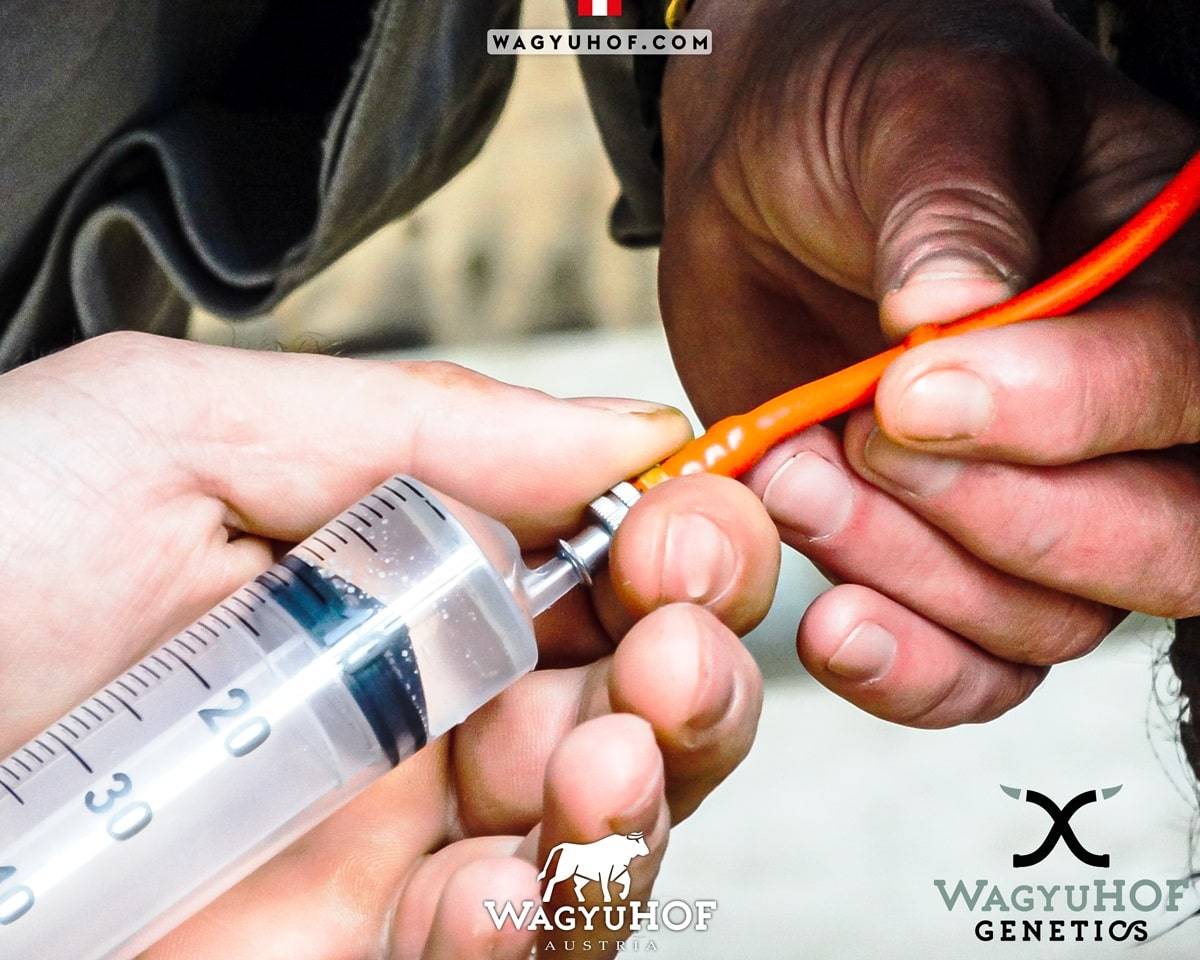 Worldwide shipment of embryos with Top-Genetics. We do a strict selection of the embryos from the best donor cows with wagyu semen from the bulls of the moment!
Wagyuhof genetics stands for:
Top Pedigree
100% Fullblood
hereditary-defect-free
We are "Source of Life" …
We provide farmers worldwide with the basis for a sustainable and secure future: Bovine semen, embryos, and breeding cattle with top Austrian genetics. Our company is the official brand in the commercialization of the best Austrian genetics abroad. Our products carry the seal of guarantee through our principles and business philosophy.
The Wagyu cattle breed originates from Japan and is renown by its very exclusive and tasteful meat. Due to the intense marbling of soft fat Wagyu beef is a culinary delicacy and very healthy due to the omega 3 fat composition. Wagyu beef is expensive and is called "the caviar of the meats".
Now available: Unique Wagyu embryos, 100% fullblood Wagyu sired by the special outcross sire Takamich Doi, Yojimbo, and Itioshigenami TF 148! One-off exclusive opportunity, don't miss out!

The right genetic is the base for best meat!